On November 15, 2018, the Pritzker community gathered for the twelfth annual Medical Education Day to highlight innovation and achievements in medical education. "Med Ed Day", as it is affectionately known, is sponsored by the Academy of Distinguished Medical Educators, a group led by H. Barrett Fromme, MD, MHPE, that recognizes outstanding faculty teachers, funds educational projects in UME and GME, sponsors faculty development initiatives such as FAME and MERITS, and runs a teaching consult service. Along with Med Ed Day, these activities serve to elevate and celebrate accomplishments in medical education here at the University of Chicago.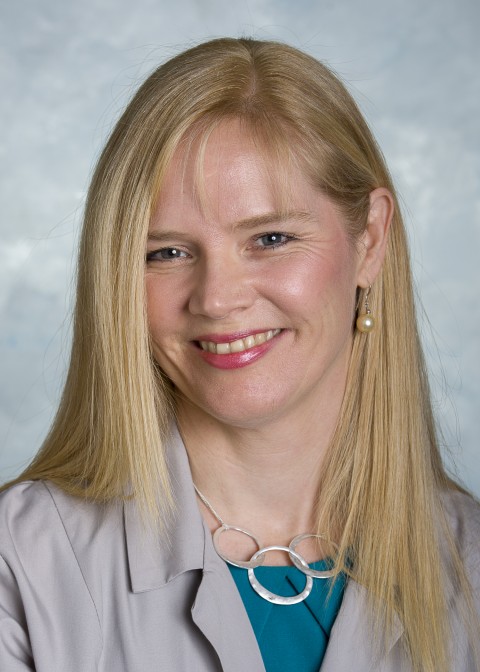 This year's keynote address was given by Nancy Schindler, MD, MHPE, the E. Stephen Kurtides, MD, Chair of Medical Education, Vice Chair of Education in the Department of Surgery at NorthShore University HealthSystem, and Clinical Professor of Surgery at the University of Chicago. Entitled, "What's In My Jar? Achieving Wellbeing as a Clinician and Educator," Dr. Schindler's talk highlighted ways to find joy and wellbeing in the medical profession at a time when burnout is at unsafe levels.
Dr. Schindler gave listeners a background of her own journey in medicine, then proceeded with six lessons she has taken away from her career trajectory that she felt were valuable and transferrable: passion, prioritization, gratitude, environment, engagement, and change. While system-wide solutions are also necessary for impactful progress on physician burnout, Dr. Schindler encouraged listeners to participate in daily practices, like being transparent about putting the "big rocks" in your life first, saving positive messages from patients and colleagues, knowing your worth (and bragging about it), celebrating accomplishments, and giving of yourself.
Later in the afternoon, selected students, housestaff, and faculty were invited to present their research in medical education at a poster session in the Knapp Center for Biomedical Discovery. Following the poster session were three plenary presentations:
Building a Trauma-Informed Hospital: Preliminary Results from a Longitudinal Qualitative Study of Participants in a Trauma-Informed Care Training Workshop, presented by Xanthia Tucker, MS3
Simulation-Based Boot Camp for Incoming General Surgery Residents Improves Confidence and Technical Skills, presented by Tetsuya Nakazato, MD, PhD, NorthShore University Health System
What Do Pre-Clinical Students Learn from Longitudinal Patient-Partnered Clniical Experiences? A Qualitative Analysis of Student Reflective Essays, presented by Joyce Tang, MD, MPH
Finally, new Fellows were inducted into the Academy, based on their outstanding contributions to medical education here at the University of Chicago Medicine:
Kammi Henriksen, MD, Assistant Professor of Pathology
Valerie Press, MD, MPH, Assistant Professor of Medicine and Pediatrics
Karam Radwan, MD, Associate Professor of Psychiatry and Behavioral Neuroscience
Michael Ujiki, MD, Louis W. Biegler Chair of Surgery, NorthShore University HealthSystem
Rachel Wolfson, MD, Associate Professor of Pediatric Critical Care