Holly J. Humphrey, MD'83 is stepping down as Dean for Medical Education after 15 years of leadership to become president of the Josiah Macy Jr. Foundation.
Dedicated to improving health and healthcare for those in America through advances in medical education and the training of health professionals, the Macy Foundation supports initiatives that improve education for medical students, allied health students, doctors, nurses, pharmacists, and other health care professionals. Through their mission to "improve the health of the public by advancing the education and training of health professionals," the foundation promotes initiatives in interprofessional education and teamwork, developments in curricula, innovative ideas in clinical education, training and incentives encouraging professionals to care for underserved populations, and career development for health professions educators.
Dr Humphrey's entire career developed at the University of Chicago. "My career was built on this campus. The culture of rigorous inquiry where students and faculty regularly explore questions crossing traditional boundaries are hallmarks of the University of Chicago. This culture has greatly influenced my thinking and has stimulated my imagination. From my earliest days as a student, faculty treated me as a junior colleague and guided my path to becoming a physician. My work as a faculty member and dean has focused on nurturing this same culture by serving as a guardian of this same vision. The people with whom I have worked and the thousands of patients, students, residents, faculty, and staff who have been a part of my experience will always be a part of my life," she recounted. "Now, the privilege of leading the Macy Foundation is an opportunity to put some of the important ideas and innovations that I learned on this campus to work nationally in health professions education. Ultimately, our goal is to improve the health of the public."
Dr. Humphrey graduated from the Pritzker School of Medicine in 1983 followed by a residency in internal medicine and a fellowship in pulmonary and critical care. It was during her year as Chief Resident when her interest in medical education took hold. Her 14-year tenure as Director of the Internal Medicine Residency Program created the foundation for her medical education career.
Since assuming the role of Dean for Medical Education in 2003, Dr. Humphrey has launched numerous programs, including initiatives in professionalism and curriculum reform. Her vision for medical education as a discipline worthy of scholarship led to creating the MERITS fellowship program in medical education open to residents, nurses, and faculty. Dr. Humphrey also established the Pritzker Advising and Mentoring Societies to support students, and the Academy of Distinguished Medical Educators to support faculty. She is the co-founder of the Bowman Society, which explores issues of health care disparities and provides mentoring for students, residents, and faculty historically underrepresented in medicine. She supported the development of new pipeline programs for under-represented minority high school and college students interested in careers in medicine. Most recently, she founded the school's Identity and Inclusion Initiative (i2i), a collaborative faculty/student committee that promotes an inclusive learning environment defined by respectful and effective communication with diverse patients and colleagues around issues of identity.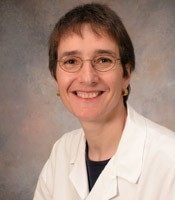 Halina Brukner, MD, will serve as the Interim Dean for Medical Education, bringing her wealth of experience in medical education and curriculum design and planning to the position. Dr. Brukner served as the medicine Co-Clerkship Director from 1986-1999 and as Director of the University Health Service/Primary Care Group from 1995-1999, after which she became Vice-Chair of the Department of Medicine through 2004. That year, she was appointed Associate Dean for Medical School Education, and in the past 14 years has overseen the curriculum and academics at Pritzker and led the Pritzker Initiative planning and implementation. Since 2005, Dr. Brukner has been the Director of the Academy of Distinguished Medical Educators, which supports and promotes research, innovation, and scholarship in medical education at the University of Chicago. In addition to hosting Medical Education Day, the Academy sponsors faculty development workshops throughout the year and funds scholarship in medical education. She is also a Senior Faculty Scholar in the Bucksbaum Institute for Clinical Excellence.
Please join us in thanking Dr. Humphrey for her years of service to the University of Chicago, and to welcoming Dr. Brukner as Interim Dean for Medical Education.