When Naomi Tesema got an email in December 2020 seeking volunteers with arts or visual design interests to work with the University of Chicago Library on COVID-19 education, she was intrigued. The first part of her M1 year was wrapping up, so she had spare time, and she had had done some graphic design before – for a friend's wedding, a baby shower, and a number of student groups as an undergraduate at Emory University.
Little did Tesema know volunteering her skills would lead to publication in a top medical journal and a national stage to discuss combatting health misinformation.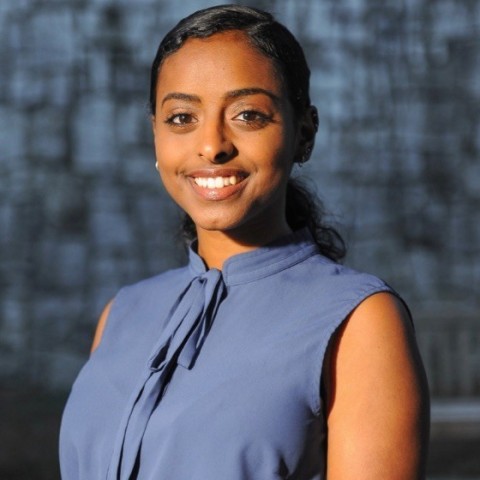 On Friday, October 29, Tesema will share the work she did with fellow Pritzker School of Medicine M2 Cathy Luo at a national symposium sponsored by the Association of American Medical Colleges (AAMC), "Confronting Health Misinformation: Gaps and Opportunities for Health Professions Educators," highlighting the role infographics can play in building trust in vaccines.
"I never expected any of this when I first expressed interest," Tesema said. "It's really humbling in a sense because I was like, 'Wow, this is something people are really interested in and I can really talk about.'"
The virtual conference aims to define health misinformation and outline practical strategies health professionals can employ to build trust with patients and confront health misinformation. Tesema will lead a breakout session discussing the infographics she created for UChicago Library's COVID-19 vaccine resource center. The American Association of Colleges of Osteopathic Medicine (AACOM), American Association of College of Pharmacy (AACP), and American Association of Colleges of Nursing (AACN) are co-hosting the conference.