In the latest instance of Pritzker School of Medicine students taking on leadership on a national stage, fourth-year student Samantha Morris has been selected to join the Alpha Omega Alpha (AΩA) Honor Medical Society's Board of Directors.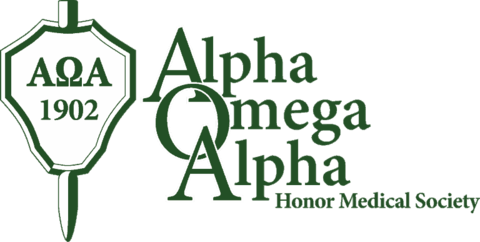 The AΩA Board this voted to elect Morris for the role of Student Director from among a pool of nominees from chapters across the country. She will serve a three-year term on the Board, with her service continuing into residency. Three Student Directors serve on the Board, with one elected each year, and help AΩA conduct its business, including as members of various committees.
Morris, who was selected for AΩA induction in August, will formally begin in the Student Director role at the AΩA Board of Directors annual board meeting in Boston in October.
A New Orleans native who studied Latin as an undergraduate at Tulane University, Morris has distinguished herself at Pritzker as a leader and advocate. She has served as a board member of OUTPatient, the Student National Medical Association (SNMA), Maria Shelter Medical Clinic, and the Chicagoland Free Clinics Consortium.
With OUTPatient, Morris successfully led an effort to establish the group as an official chapter of the national Medical Student Pride Alliance. She also helped establish a medical student volunteer program with Howard Brown Health, a federally-qualified health center serving LGBTQ+ communities. Morris's advocacy within the LGBTQ+ community on the South Side of Chicago has included a hygiene product drive in support of Brave Space Alliance, which prominently serves Black and Trans community members. At Pritzker, she developed an LGBTQ-inclusive sexual history taking guide for use in the Clinical Skills course.
As Mentorship Liaison with SNMA, Morris launched a mentorship program connecting pre-clinical medical students with graduating students in their specialties of interest, and she personally continues to mentor multiple undergraduate students pursuing careers in medicine. Morris has also advocated for medical students with disabilities, co-authoring a guide to accessing disability accommodations during undergraduate medical education for the national Medical Students with Disability and Chronic Illness (MSDCI) organization.
Morris, who last year was named to the Tulane University Newcomb Institute's 30 Under 30 list, is pursuing a career in family medicine.