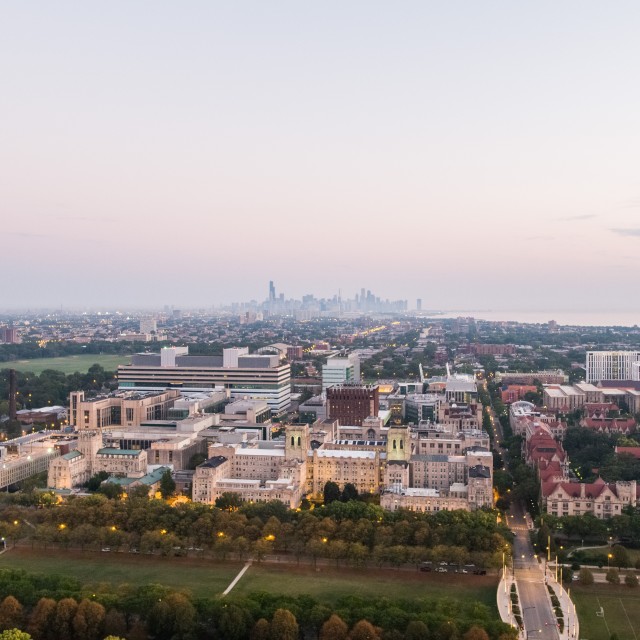 About Pritzker
In our size, geographic location, and organizational structure, in the diversity of our student body and the strong bonds of our community, the Pritzker School of Medicine offers a unique environment for medical education.
Pritzker is one of few medical schools to be located physically on its University campus, offering both intellectual and social advantages to students who spend their medical school years within a vibrant, multidisciplinary community. Most importantly, the opportunity for collaborative research and study is outstanding: all divisions of the University and its professional schools are located within steps of the hospital, as are the extensive biological and physical sciences research laboratories, thus providing a rich array of opportunities for our medical students.
The University of Chicago matriculated its first class of medical students in 1927 and continues to serve as a leader in training physicians and scientists. In recognition of the generous support extended to the medical school from the Pritzker family of Chicago, the medical school was renamed the Pritzker School of Medicine in 1968. The great traditions which underlie our school's history include the presence of a full-time teaching faculty devoted to working with students, a strong emphasis on research and discovery, and a commitment to translating the most recent advances in biomedical science to the bedside.
The school is accredited by the Liasion Committee on Medical Education (LCME), the governing body recognized by the U.S. Department of Education to accredit the M.D. degree. The school will be undergoing its next accreditation cycle during the 2020-2021 academic year.
One of the world's premier academic and research institutions, the University of Chicago has driven new ways of thinking since our 1890 founding. Today, UChicago is an intellectual destination that draws inspired scholars to our Hyde Park and international campuses, keeping UChicago at the nexus of ideas that challenge and change the world. Known for its gothic architecture, the UChicago campus in Hyde Park is home to nearly 14,000 undergraduate and graduate students and six professional schools.
Located in the third largest metropolitan area in the nation, UChicago is enriched by and invested in the community we call home. We partner with our South Side neighbors on innovative initiatives with local benefits and replicable outcomes for urban universities everywhere. Meanwhile, our research and ideas have broad impact, crossing borders to drive international conversations. The same is true of our diverse and creative students and alumni, who found businesses, create masterpieces, and win Nobel Prizes.
We know that it is important to balance academic and professional pursuits with hobbies and social activities. Being located on UChicago's main campus allows our medical students ample opportunity to find and participate in extracurricular activities and to take in cultural attractions and events.
The campus is located in the Hyde Park neighborhood, just seven miles south of downtown Chicago. Hyde Park is a historic area known for its political and social activism, strong sense of community, and many historic and architectural landmarks. It has been cited as one of the most racially and economically integrated urban communities in the United States. Hyde Park boasts dozens of museums and cultural institutions, a wide variety of cafes and bakeries, and a large number of one-of-a-kind shops and independent bookstores. Our neighborhood will soon be home to another distinctive attraction: the Obama Presidential Center.
Only a twenty minute train or bus ride from downtown Chicago, the city is literally at your doorstep. Chicago is the third-largest metropolitan area in the nation, home to more than 200 theaters and art galleries, 552 parks, and 26 miles of lakefront trails. Students can take advantage of these attractions by using the city's robust public transit system, which includes buses, trains, and the L--our nickname for the elevated rapid transit trains.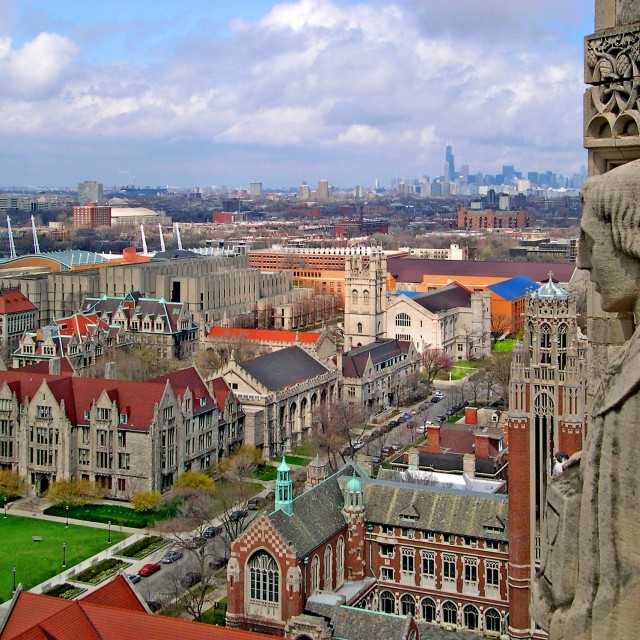 Structure and Continuum
The Pritzker School of Medicine is one of few medical schools to be situated within a larger Division of the University—the Biological Sciences Division, under the leadership of Kenneth Polonsky, MD, Dean of the Division of Biological Sciences.
All medical education across the continuum—undergraduate medical education (medical school), graduate medical education (internship, residency, and fellowship), continuing medical education (faculty), and simulation—is overseen by the Dean for Medical Education, Vineet Arora, MD, MAPP.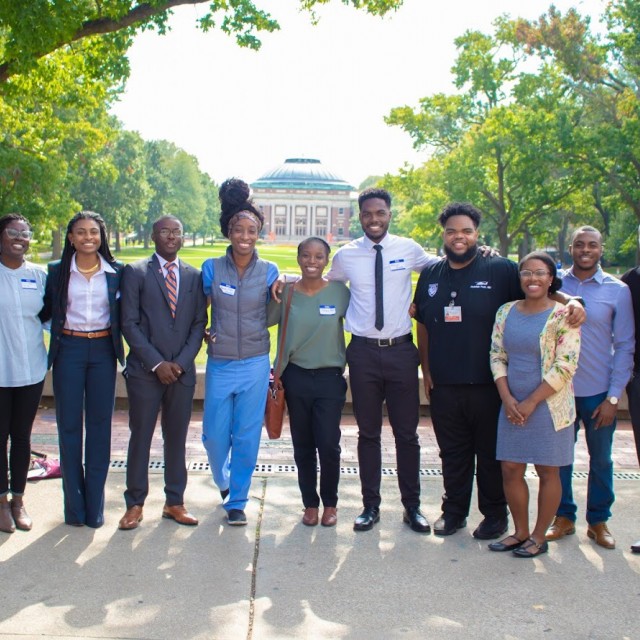 Diversity at Pritzker
The University of Chicago is committed to training future leaders who will contribute broadly to society. This commitment is reflected in the class composition, which is highly diverse in racial and ethnic background, socioeconomic status, geographic origin, age, undergraduate and graduate college and field of study.
Pritzker students come from a wide variety of experiences, backgrounds and cultures. A typical class at the Pritzker School of Medicine will represent 35 different home states, while approximately 30% of each entering class are from racial or ethnic backgrounds underrepresented in medicine. The entering class will have completed over 40 different undergraduate majors and about half of the class will have taken one or more years off between undergraduate and medical school to work, travel, volunteer, or pursue another graduate degree.