The University of Chicago Medicine (UCM) is situated in the culturally rich South Side of Chicago – an area of 34 neighborhoods with around one million people, primarily African American with a large Hispanic and immigrant population, many impoverished, with significant health disparities. A community health needs assessment sponsored by UCM in 2012 prioritized access to care for all, diabetes and cancer care for adults, and obesity and asthma care for pediatrics, as well as sexually transmitted infections and violence. 
The University of Chicago faculty and trainees partner with community leaders and organizations to promote health through research, advocacy, and community development.
The Community Health Track connects students participating in the service learning opportunities of the Pritzker School of Medicine with the community outreach of the Urban Health Initiative (UHI) and community engaged research of the Institute for Translational Medicine. Medical education is situated within and with the community, allowing students to develop necessary skills in establishing community partnerships for research and advocacy, public speaking, fundraising, consensus building, community organizing, organizational management, team building and inter-professional collaboration. The Community Health Track prepares students to promote population health.
Meet the Track Leaders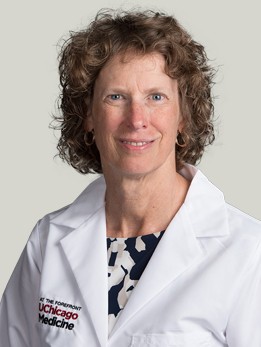 Dr. Burnet is Professor of Medicine and Pediatrics and Section Chief of General Internal Medicine at University of Chicago Medicine, and also holds extensive ties to the communities on the South Side of Chicago. Her research focus is on using community-based methods and programs to understand and halt the rise of obesity and type 2 diabetes in African American youth.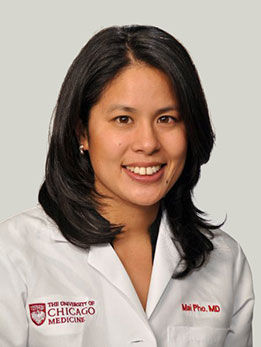 Dr. Pho is an Assistant Professor in the Section of Infectious Diseases and Global Health at the University of Chicago.  She was previously an International Health Clinical Research Fellow in the Center for Global Health at the Feinberg School of Medicine. Her work seeks to improve clinical outcomes and health policy surrounding a variety of diseases, including HIV, hepatitis C, and tuberculosis.  Dr. Pho's research involves decision analytic modeling and economic evaluation to optimize disease screening, treatment, access to care, and shared decision making, particularly for marginalized populations.