Entering Class Profile
At the University of Chicago Pritzker School of Medicine, our entering class of students represents the infinite potential of future U.S. healthcare providers.
The 90 students who make up our entering class represent 52 different colleges and universities. They have pursued courses of study and academic interests in diverse disciplines including the biological and physical sciences, economics, creative writing, political science, and more.
80% took one or more years between receiving their undergraduate degree and beginning medical school, in pursuits as varied as teaching, graduate degrees, scribing, professional athletics, and research.
Learn more about our class below, and browse our student profiles to learn more about the student experience at Pritzker. 
Entering Class Demographics
40%

Underrepresented in Medicine

80%

Out of State

2%

International

80%

One or more gap year(s)

79

MD Students

11

MD/PhD Students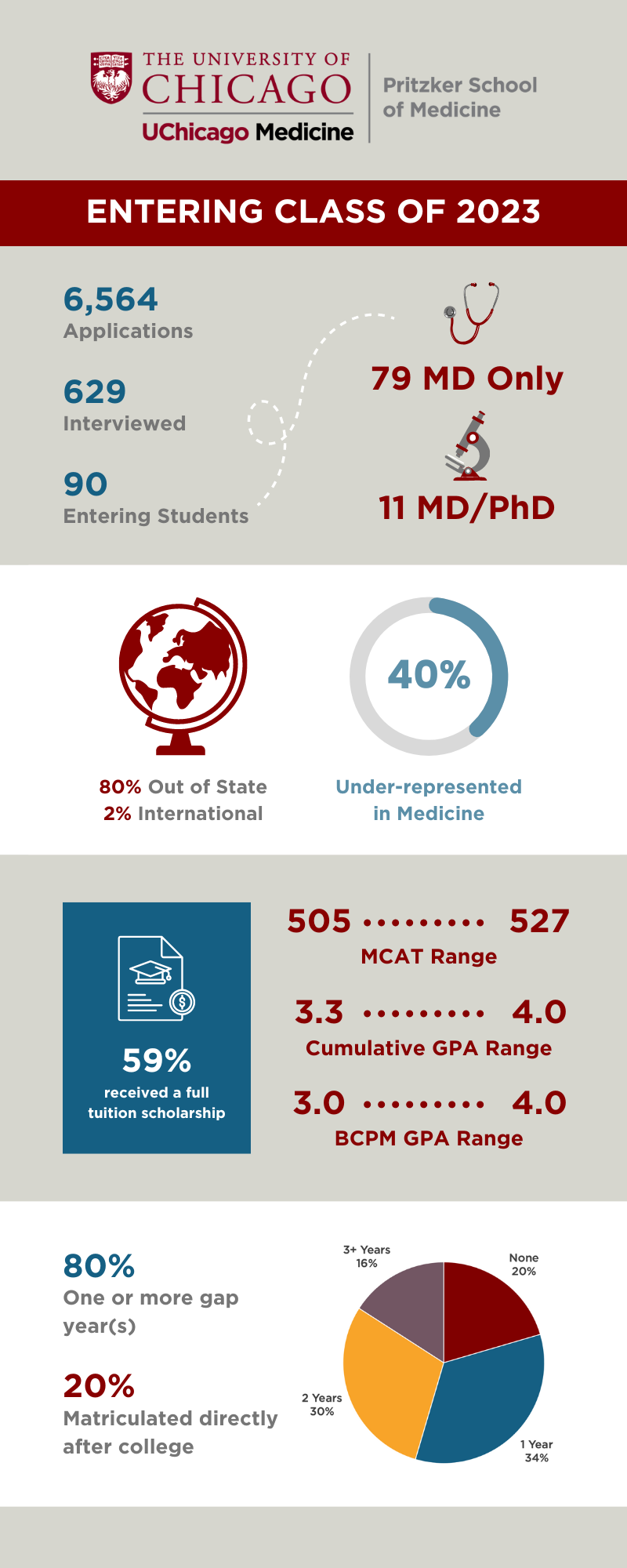 Why Pritzker?