The Health Services & Data Science Track is a component of the Scientific Investigation Track of the Scholarship & Discovery program. The Health Services & Data Science S&D Track is an integrated program of research and training experiences designed to expose students to quantitative and qualitative empirical approaches to understanding how people and systems work within medicine. From micro-interaction research at the dyadic level (e.g., doctor/patient communication about end-of-life wishes) to macro-level research at the national level (e.g., regional relationships between the prevalence of faith-based hospitals and access to prenatal services), and using ideas and theories from the social sciences, medical ethics, and related fields, students in this Track have the opportunity to work with the best researchers in the country.  The Health Services & Data Science Track experience is evolving but typically combines didactic, seminar, clinical, and research components with the goal of providing students the skills to ask and answer complex questions about health-related phenomena. This Track offers a "home base" for those wishing to pursue advanced training, conduct a mentored research or service project, and connect with faculty in the medical center and across the University. 
Meet the Track Leaders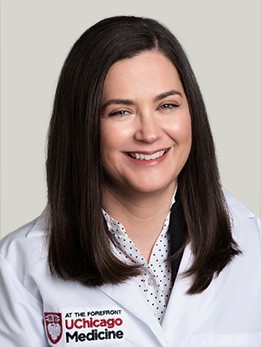 Dr. Press is a hospitalist scholar whose research interests include health literacy, health disparities, adolescent health, women's health, and community outreach. Her current research projects focus on patient self-management education and health literacy in patients with asthma and chronic obstructive pulmonary disease (COPD). Her policy interests have led to her active involvement with the American College of Physicians.