The Health Services & Data Science Track is a component of the Scientific Investigation Track of the Scholarship & Discovery program. The Health Services & Data Science S&D Track is an integrated program of research and training experiences designed to expose students to quantitative and qualitative empirical approaches to understanding how people and systems work within medicine. From micro-interaction research at the dyadic level (e.g., doctor/patient communication about end-of-life wishes) to macro-level research at the national level (e.g., regional relationships between the prevalence of faith-based hospitals and access to prenatal services), and using ideas and theories from the social sciences, medical ethics, and related fields, students in this Track have the opportunity to work with the best researchers in the country.  The Health Services & Data Science Track experience is evolving but typically combines didactic, seminar, clinical, and research components with the goal of providing students the skills to ask and answer complex questions about health-related phenomena. This Track offers a "home base" for those wishing to pursue advanced training, conduct a mentored research or service project, and connect with faculty in the medical center and across the University. 
Meet the Track Leaders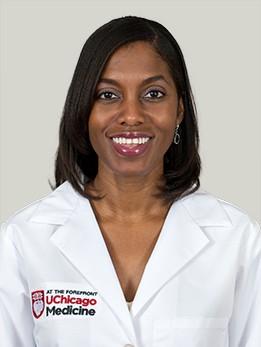 Dr. Naylor has a clinical and research interest in monogenic forms of diabetes, with a particular interest in maturity-onset diabetes of the young (MODY). Ongoing projects include studies on cost-effectiveness of genetic testing for MODY diagnosis and improving minority patients' access to genetic testing for MODY. She co-manages Kovler Diabetes Center's Monogenic Diabetes MODY Registry, a nationwide database of individuals affected by these uncommon forms of diabetes.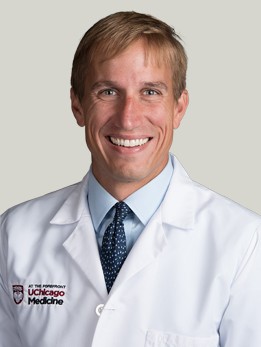 Dr. Prochaska is a hospitalist clinician and health outcomes researcher, and is currently supported by a grant from the National Heart, Lung, and Blood Institute (NHLBI) to study how red blood cell transfusion for hospitalized patients with anemia affects their fatigue, activity, and fatigability levels after they have been discharged from the hospital. Dr. Prochaska is also the Associate Director of the University of Chicago Hospitalist Project research infrastructure, and involved in the integration of the Chicago Area Patient Centered Outcomes Research Network (CAPriCORN) into clinical research at the University of Chicago. He is Director of the University of Chicago Translational Medicine Program (CTMP), and a Co-Director of the Cultivating Health & Aging Researchers by Integrating Science, Medicine, & Aging (CHARISMA) Program, both of which train undergraduate students in clinical and translational research. Dr. Prochaska is also an Assistant Director of the MacLean center for Clinical and Medical Ethics at the University of Chicago.