The Healthcare Delivery Improvement Sciences Track (HDIST) is a comprehensive, four-year curriculum in quality improvement (QI) and safety that is integrated into the Scholarship & Discovery curriculum. The ideal healthcare system includes not just the discovery of new medication and technology, but the ability to deliver high quality healthcare to every individual regardless of geographic location, race, ethnicity, socioeconomic, or insurance status. Recent data and seminal reports from the Institute of Medicine highlight that the US healthcare system does not provide the level of quality and safety of care that it should. 
The HDIST combines didactic, seminar, clinical, and research components with the goal of providing students the skills to function more effectively in any healthcare setting. This work involved not only individual patients, but also health systems and institutions. 
For students who wish to be future physician leaders in quality and safety, pursuing the HDIST will provide the opportunity to receive advanced training, conduct a mentored QI project, and connect with quality and safety leaders institutionally and nationally. Further, students in the HDST have the opportunity to participate with the Institute for Healthcare Improvement's (IHI) Open School U of C chapter, as well as engage in online experiences with improvehealthcare.org. You can read about the success of the HDST in The Quality and Safety Track: Training Future Physician Leaders, which was published in the American Journal of Medical Quality. 
HDIST Resources
The UChicago Medicine Center for Healthcare Delivery Science & Innovation was established in 2016 to catalyze efforts to apply rigorous science to address local challenges in healthcare delivery. Students in the HDIST benefit from having a health system-based Center that is solely focused on educational programming, funding, and research support to improve the quality, safety, efficiency, and patient experience in the delivery of care. 
Travel Grant Program: Winners will receive $1000 to defray the cost of registration for in person/virtual conferences, travel or poster development costs. Awardees will be acknowledged at the HDSI Quality & Safety Symposium.
Meet the Track Leaders
Julie Oyler, MD '01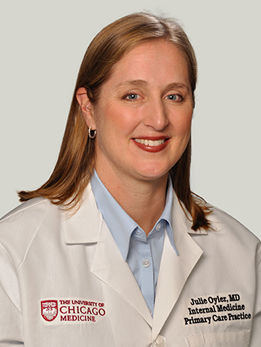 Dr. Oyler is Associate Professor of Medicine, Associate Program Director for the Internal Medicine Residency program and a primary care physician in the Section of General Internal Medicine at University of Chicago Medicine. With HDST co-leader Dr. Lisa Vinci, she led an award-winning quality improvement curriculum for Internal Medicine residents throughout the past several years. Dr. Oyler has evaluated the impact of this curriculum on quality improvement knowledge, skills, and sustainability at the one year marker.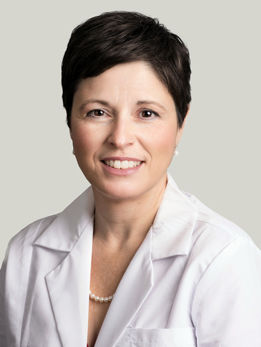 Dr. Vinci is Professor of Medicine and Medical Director of the Primary Care Group at University of Chicago Medicine.  She is keenly focused on quality and safety -- with HDST co-leader Dr. Julie Oyler, she has taught residents in an award-winning curriculum, and also expanded this to faculty, pharmacists, and other staff.  Dr. Vinci also earned her Master's Degree in Quality & Safety from Northwestern University.