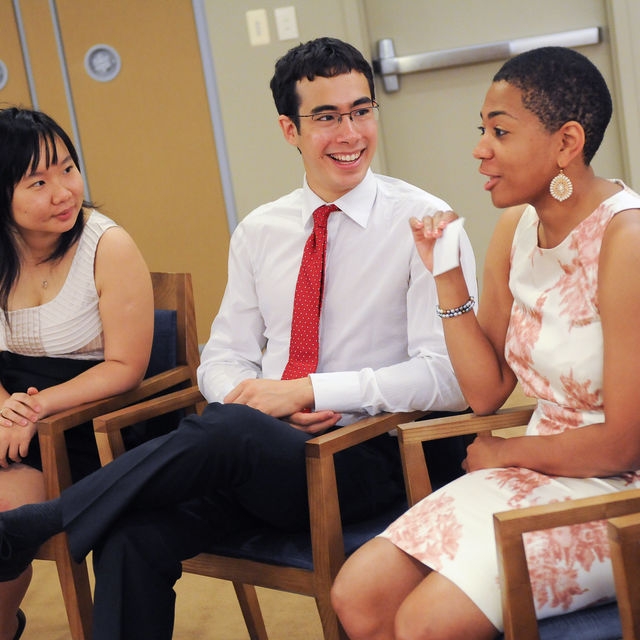 The Pritzker Curriculum
The curriculum at the University of Chicago provides a solid foundation in the basic sciences, building on a rich tradition at our institution in developing new knowledge. Realizing that scientific discovery impacts clinical practice, our curriculum is designed to emphasize the relationship between the basic and clinical sciences.
Courses by Year
Curriculum Objectives
The educational objectives of the University of Chicago Pritzker School of Medicine's curriculum are grouped by competencies as defined by the Accreditation Council for Graduate Medical Education (AGCME) and the Physician Competency Reference Set as defined by the Association of American Medical Colleges (AAMC).
Provide patient-centered care that is compassionate, appropriate, and effective for the treatment of health problems and the promotion of health
Students will:
Apply medical knowledge to achieve appropriate patient care.
Acquire a high level of clinical proficiency in history taking, physical examination, differential diagnosis, and the effective use of medicine's evolving diagnostic and procedural capabilities including therapeutic and palliative modalities.
Demonstrate in clinical care an understanding of the impact of psychological, social, and economic factors on human health and disease.
Apply the knowledge and skills necessary to address the needs of a diverse patient population.
Counsel and educate patients and their families to empower them to participate in their care and enable shared decision-making.
Perform medical, diagnostic, and surgical procedures considered essential for entering residency.
Organize and prioritize responsibilities to provide care that is safe, effective, and efficient.
Provide continuity of patient care throughout transitions between providers or settings.
Provide appropriate documentation for clinical encounters in the medical record.
Demonstrate knowledge of established and evolving biomedical, clinical, epidemiological and social-behavioral sciences, as well as the application of this knowledge to patient care
Students will:
Demonstrate a thorough understanding of the basic and clinical sciences and their application to the practice of medicine and to discovery.
Contribute to the creation, dissemination, application, and translation of new health care knowledge and practices.
Demonstrate the ability to investigate and evaluate one's care of patients, to appraise and assimilate scientific evidence, and to improve patient care based on self-evaluation and life-long learning
Students will:
Identify strengths, deficiencies, and limits in one's knowledge and expertise.
Incorporate feedback into practice.
Use information technology to optimize learning.
Develop and utilize the skills necessary to critically evaluate the medical literature and integrate new developments into medical practice in an appropriate manner.
Display effective teaching skills in the education of colleagues, other health professionals and patients.
Possess the skills to analyze practice using quality improvement methods, and to suggest changes with the goal of practice improvement.
Identify the factors that may affect the quality and safety of health care delivery.
Demonstrate interpersonal and communication skills that result in the effective exchange of information and collaboration with patients, their families, and health professionals
Students will:
Communicate effectively with patients, families, and the public, as appropriate, across a broad range of socioeconomic and cultural backgrounds.
Demonstrate respect and empathy with patients, patient families, colleagues and staff.
Communicate effectively with others as a member of the health care team or other professional groups.
Demonstrate a commitment to carrying out professional responsibilities and an adherence to ethical principles
Students will:
Demonstrate sensitivity and responsiveness to a diverse patient population, including but not limited to diversity in gender, age, culture, race, religion, disabilities, and sexual orientation.
Exhibit the highest moral and ethical standards in the care of patients and in their interactions with others.
Demonstrate an awareness of and responsiveness to the larger context and system of health care, as well as the ability to call effectively on other resources in the system to provide optimal health care
Students will:
Demonstrate an understanding of various types of health care systems, their role and their impact on health care delivery.
Work effectively in various health care delivery settings and systems.
Incorporate considerations of cost awareness and risk-benefit analysis in patient and/or population-based care.
Participate in identifying system errors and suggesting potential systems solutions
Demonstrate the ability to engage in an interprofessional team in a manner that optimizes safe, effective patient- and population-centered care:
Students will:
Work with other health professionals to establish and maintain a climate of mutual respect, dignity, diversity, ethical integrity, and trust.
Use the knowledge of one's own role and the roles of other health professionals to appropriately assess and address the health care needs of the patients and populations served.
Demonstrate the qualities required to sustain lifelong personal and professional growth
Students will:
Demonstrate the ability to use self-awareness of knowledge, skills, physical and emotional limitations to engage in appropriate help-seeking behaviors.
Demonstrate healthy coping mechanisms to respond to stress.
Manage conflict between personal and professional responsibilities.
Carry out professional and educational commitments in a professional manner.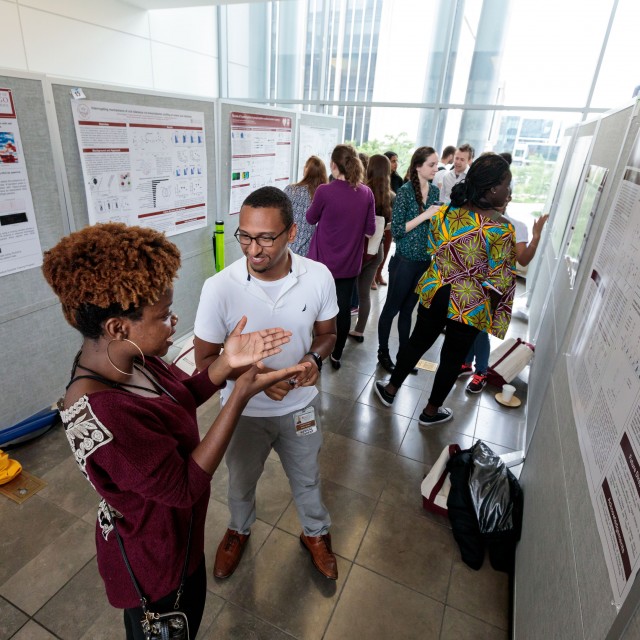 Scholarship and Discovery
Through S&D, Pritzker students—beginning in their first year of medical school—undergo preparation to cultivate the level of mastery necessary to complete a mentored scholarly project by the time of graduation. Students have the option to explore and apply to one of seven scholarly tracks:  Basic/Translational Sciences, Clinical Research, Health Services and Data Science; Community Health; Global Health; Medical Education; or Healthcare Delivery Improvement Science.
The S&D curriculum—undertaken in years one, two, and four—provides enhanced training in fundamental concepts and skills to ensure student success in one of these five fields of study.
Quick Links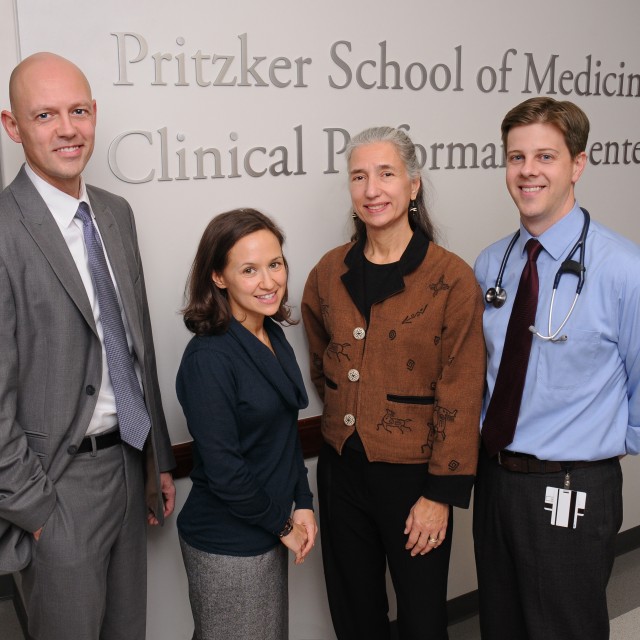 Clinical Performance Center
The purpose of the Clinical Performance Center is to enhance the training of medical students, residents, and physicians at the University of Chicago, by offering a controlled, supportive, and evaluative environment. Use of medical simulation allows University of Chicago to stay at the forefront of healthcare education as well as to develop the gold standard in patient care and medical training.
Quick Links