The University of Chicago has a rich legacy of discovery and is home to several Nobel Laureates. Key scientific discoveries at the University of Chicago have revolutionized the treatment of human disease. In keeping with this great tradition, students at the Pritzker School of Medicine receive the necessary skills and training to complete a mentored scholarly project by the time of graduation, focusing on one of seven scholarly tracks: Basic/Translational Sciences; Clinical Research; Health Services & Data Science; Community Health; Global Health; Medical Education; and Healthcare Delivery Improvement Sciences.
Current students can find Scholarship & Discovery resources as well as a guide to disseminating your work on the left side of this page.
The Scholarship & Discovery curriculum - undertaken in years one, two, and four - provides enhanced training in fundamental concepts and skills to ensure student success in one of these five fields of study. To help you visualize the milestones for each year, the activities are summarized below.
Goals:
Explore interests
Cultivate skills of scholarship
Meet potential mentors
Activities:
S&D Track Orientation
S&D Symposium
Summer Opportunities Session            
Epidemiology and Biostatistics course
S&D Spring Elective
Goals:
Conduct focused work on scholarly project
Expand expertise in track area 
Activities:
Select Track, Mentor, and Project
Attend Track Leader Meetings
S&D Spring Block      
e-Poster and Progress Report submission
Goals:
Activities:
Conduct literature searches pertaining to clinical case questions
Critical appraisal of medical literature 
During year 3, students are expected to focus on their clinical clerkships, refining their scholarly skills to support clinical medicine (e.g., literature searches to answer clinical questions; critical appraisal of medical literature). While students may elect to work on their projects on an ad hoc basis, there is no requirement to do so. 
Goals:
Demonstrate advanced scholarly skills 
Complete scholarly project
Disseminate research
Activities:
Revisit scholarly project and/or begin work on a new project        
Elective courses
Senior Scientific Session (optional)                                            
Explore venues for dissemination
S&D Team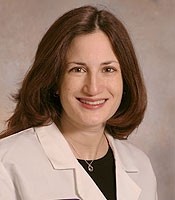 Assistant Dean of Medical School Research 
Dr. Wolfson is an Associate Professor of Pediatrics and Assistant Dean of Medical School Research. She is board certified in Pediatrics and Pediatric Critical Care Medicine and regularly attends in the pediatric intensive care unit and on the pediatric sedation service. Dr. Wolfson is interested in fostering mentoring relationships between students and faculty through Scholarship and Discovery, and in understanding the impact this mentorship has on students' career development. In 2014, Dr. Wolfson assumed leadership of the Scholarly Concentrations Collaborative, a national group of physician educators interested in medical student research and scholarship.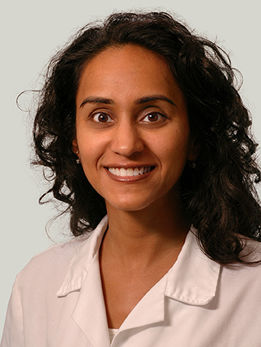 Co-Director for Scholarship & Discovery
Dr.  Baig is Associate Professor at the University of Chicago in the Department of Medicine. Dr. Baig has worked on community-based participatory research projects to improve healthcare delivery to low-income, uninsured minority communities in partnership with faith-based organizations in Los Angeles and Chicago. Her main research interest is in the use of faith-based interventions to mitigate Latino diabetes disparities. She is currently working with churches and community groups in South Lawndale, Chicago, to test a church-based diabetes self-management program on diabetes control and management among Latinos. She has also led a survey of health centers in the Midwest assessing the services provided to Latino patients and provider knowledge of Latino culture.